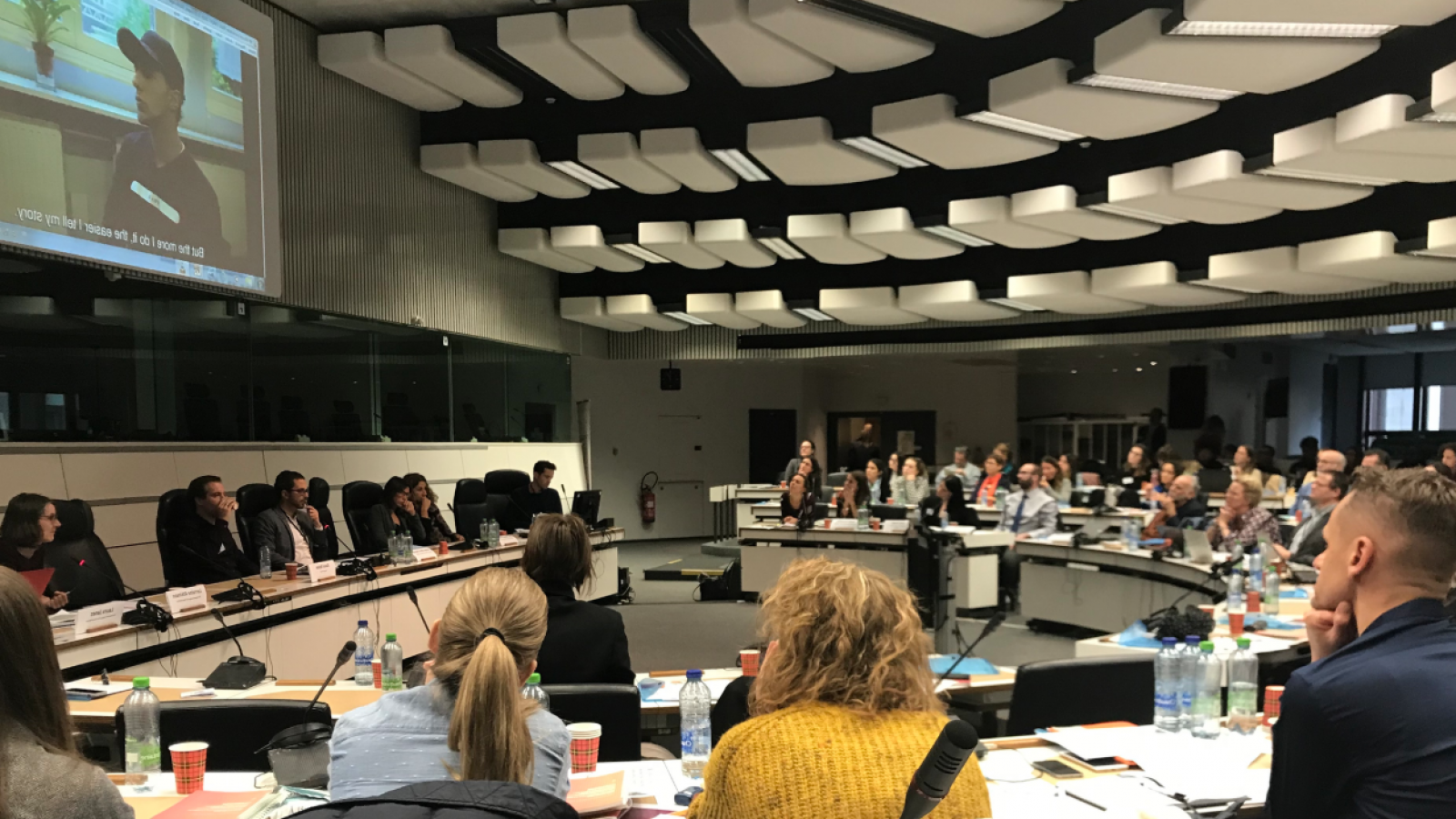 Yope INTERNATIONAL
Young Perspectives (YOPE) meets youth and professionals in closed forensic care facilities. We work with creative methods – ranging from spoken word to social design – and the perspective of youth is guiding everything we do.
In the Netherlands, YOPE designs services that directly benefit incarcerated youth and the professionals that they work with. YOPE engages with international partners in training programmes for like and unlike-minded organisations and professionals.
YOPE is short for Young Perspectives and is pronounced as 'hope' with an 'y'
The people of YOPE are united in an energetic movement. The Urban Arts and Sports Teachers represent 24 subjects such as theater, philosophy, songwriting and football. Together with the Experts and Mentors, they are positive role models for youth and a critical ally for the forensic youth care system.
YOPE collaborates with a range of international partners to offer tailor made training programmes on location. Below are some examples of recent exchanges:
Juvenile prison system in the Balkan
From 2017 – 2022, YOPE was part of an international collective to reform the juvenile prison system in Albania, Kosovo and Macedonia. Urban Arts & Sports teachers from the Netherlands convey their methodology and exchange with local prison staff, artists and athletes. Other partners include the Netherlands Helsinki Committee (NHC), Dutch Custodial Institutions Agency of The Netherlands, the Albanian General Directorate of Prisons and the Kosovo Ministry of Justice. More information can be found on the website of the NHC. 
Exchanging Perspectives
The model that is driving the work of the Experts YOPE experts was contextualised and further implemented by Defence for Children International in Belgium and Italy from 2019 – 2022. A concrete outcome of the collaboration is the website Exchanging Perspectives, a toolkit for those who wish to transform the juvenile justice system through youth participation. The toolkit provides resources to inspire & engage relevant stakeholders and take necessary steps to create the right mindset for everyone involved. It includes a wide range of inspirational materials to draw from when you are ready to design and implement  your own training – one that works in your own unique context. 
Giving Back
Participation of children and young people in the juvenile justice sector is one of the key values of the Council of Europe's (CoE) Guidelines on Child-friendly justice. However, participation of children and young people does not come naturally in closed institutions. The Netherlands Helsinki Committee (NHC), in cooperation with YOPE, the Dutch Custodial Institutions Agency and Educational Institute of the Dutch Custodial Institutions Agency, have recently started the EU funded Giving Back project, which aims to increase child friendly treatment of young people in closed institutions by working towards a fixed, compulsory and relevant position of young people with lived experience in the training of professionals working in closed youth institutions.
The training programmes of YOPE are based on our experiences and lessons learned in the Netherlands: 
Urban Arts & Sports Programmes with Role Models for Incarcerated Youth
Youth in Netherlands participate in this programme to express themselves, discover strengths, create and laugh, and belong to a positive and welcoming community. This programme of YOPE is facilitated by around 50 artists and athletes who work on a freelance basis and are trained by YOPE. The workshops take a trauma-sensitive approach and aim to provide a safe space and support for authenticity and self-expression. Although YOPE is a "guest of the system" within both closed youth care (civil law) and the forensic system, we emphasise our position as independent and separate from the system. This is an important facet of the kind of relationships and environments the Urban Arts and Sports workshops aim to provide for young people in contact with the law.
YOPE's Urban Arts and Sports workshops can be couched within several of the known best practice frameworks and ongoing discussions of juvenile justice work. As programming that centers around young people's general wellbeing, self-expression, and positive engagement, the programme of YOPE provides an alternative to more traditional, treatment-centered approaches for rehabilitation. The workshops are strengthened by a diverse, representative body of committed workshop facilitators, who bring a bit of the outside world into the juvenile detention facilities and help maintain positive ties between young people and the culture and society outside the facilities. They seek to foster holistic wellbeing among all participating young individuals and act as relatable, approachable, and positive role models – helping youth have a more positive and forward-looking approach to life. Each facilitator is trained by YOPE, and approaches the time with youth as an opportunity to amplify young voices, listen to their thoughts and opinions, encourage cooperation and pro-social skills, and provide a safe environment for sharing and growth.
Natural Mentoring Programme for Incarcerated Youth
The mentoring programme is about having someone to trust and lean on, who believes in you and is there to share in your journey back to daily life on the outside. Gain new perspectives and feel supported. It is a volunteer programme that aims to provide (recently) detained youth to have access to new kinds of relationships, a new social world, and new context within which to approach re-entry.
The programme started as a very pragmatic service (help with reintegration services, registrations, et cetera), but is now more about the mentor-mentee relationship and feeling supported in the move to the outside. Around 30 volunteer mentors begin contact with youth every year while still on the inside, and the relationship is intended to continue past release for approximately nine months.

The mentoring programme of YOPE was purposefully created to address the need for wraparound services and a stronger service continuum for system-involved youth. Offering a bridge between the detention institutes and the world outside, YOPE mentors serve as positive, relatable, and authentic role models, with whom young people can feel at ease. The mentors seek to facilitate each young person's uncovering of their unique potential and provide consistency and sustained support for re-entry into society – factors that are important for successfully returning to their communities.
Training and Advise Programmes for Forensic Professionals
The Experts of YOPE are previously incarcerated youth who share their story and insights with justice professionals to support more meaningful services and contribute to a better, more just and human-centered criminal legal system.
YOPE facilitates training and communication between previously incarcerated young people and professionals within the justice system. Through involvement in the program training and activities, youth is empowered to share their stories and insights, acting as trainers for justice professionals, who are offered an opportunity to improve and enrich their communication skills, understanding, and professional skills, as well as their familiarity with principles of Child-friendly Justice. The Experts are paid and trained by YOPE and can advance through several stages of seniority, gaining growing levels of independence and responsibility, including peer-to-peer training and support duties.
Training and advise programmes of YOPE provide incarcerated or previously incarcerated youth with opportunities for exploring and sharing their life experiences with criminal justice professionals, who partake in youth-led training on communication and child-friendly justice practices. The program touches on several central themes within the broader discussion on justice system reform and juvenile justice. At its core, this programme seeks to encourage dialogue and empower youth and provide them with skills and self-confidence to become active voices in the work toward a better, fairer, and more child-friendly system of justice. The program shows young people within detention that their voices, experiences, and knowledge matter, not only in realising their own potential but in supporting change and much-needed improvements within the system that they have been impacted by. Simultaneously, the programme highlights the value of collaborative learning and young people's unique expertise to various stakeholders and players within the criminal justice system and society.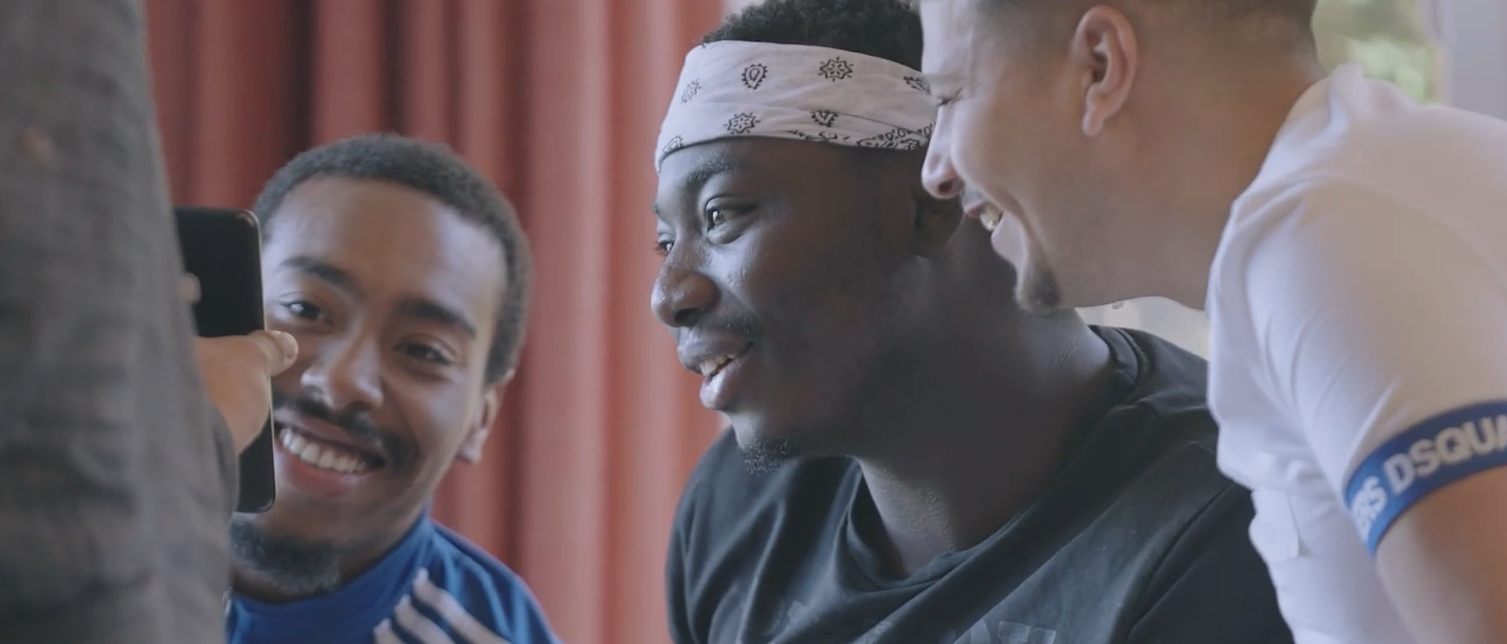 Youth from Belgium, Italy and the Netherlands gathered in 2022 to exchange their perspectives on the forensic youth care system across Europe.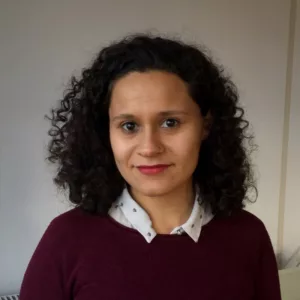 EXCHANGE WITH THE PEOPLE OF YOPE?
Ludmila Andrade coordinates our international training programme. She is happy to get in touch and tell you more about our track record and options to collaborate.
---
Ludmila Andrade
ludmila@youngperspectives.org
0031 (0) 20-7371061